Since the Nicotine restriction rules came into effect in Canada, many manufacturers formulated new blends of e-liquids to fill a void of high nicotine strengths.
Vape juice manufacturers can no longer create and sell ejuice at strengths above 20mg/mL of nicotine. In light of this they created new formulas BOLD E-Liquid, HIT and MAX.
BOLD and MAX e-liquids consist of all traditional ingredients and flavorings, but instead of using either Freebase Nicotine or Nicotine Salt these two types of nicotines are fused together. This can emulate a throat hit that resembles that of higher Nicotine strengths you were used to from your favorite liquids.  
For instance, the traditional 50mg/mL e-liquid you used to vape is now replaced with BOLD50. This version of the eliquid is still compliant with federal regulations as it does not exceed 20mg/mL of nicotine.
How can I tell if the product contains the new blend?
Depending on the manufacturer of the e-liquid, you will either see BOLD or MAX on the label, indicating that the product contains the special nicotine blend. You can scroll to the bottom of this page to see a broken down list of all brands and the types of Nicotine they are available in.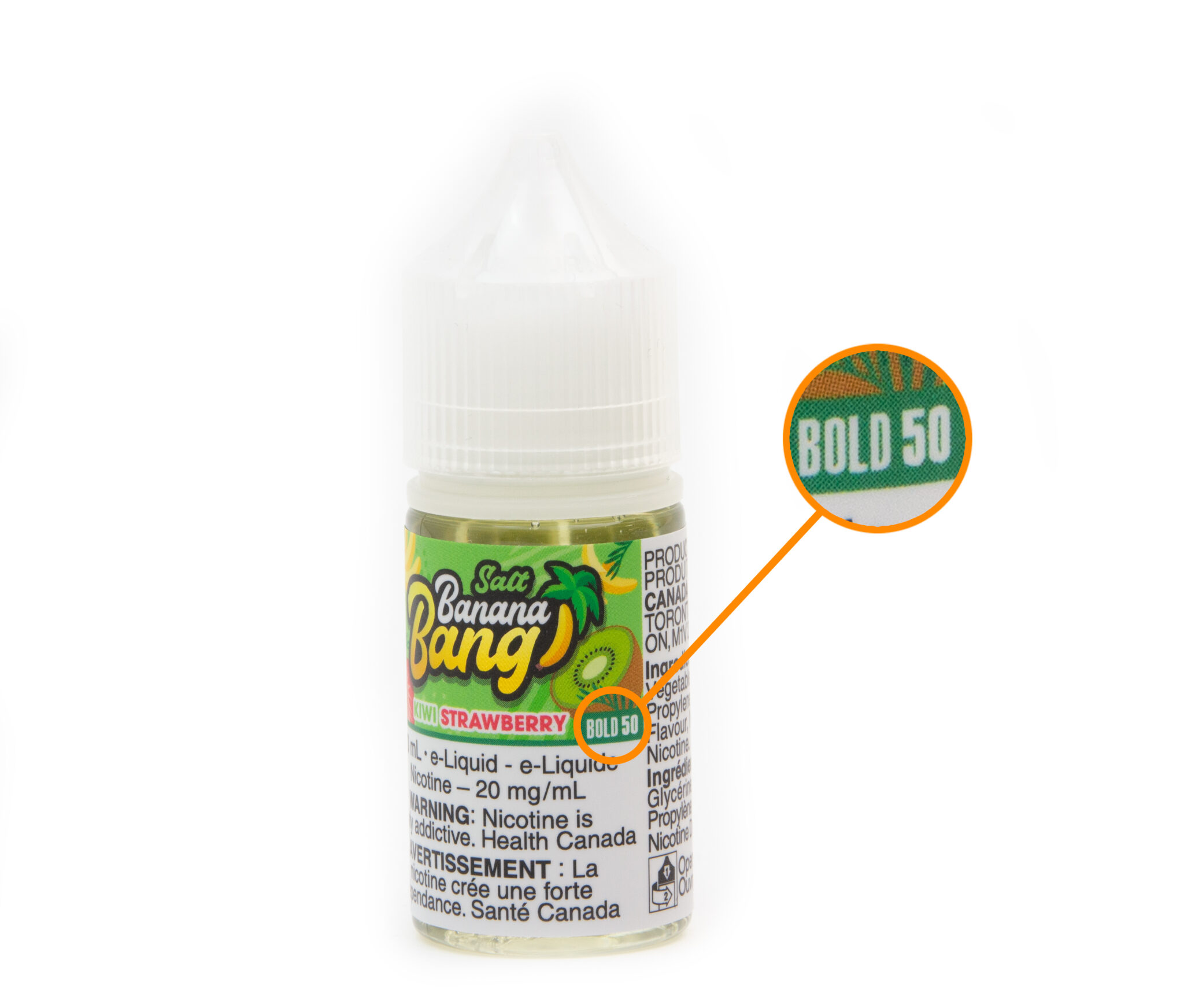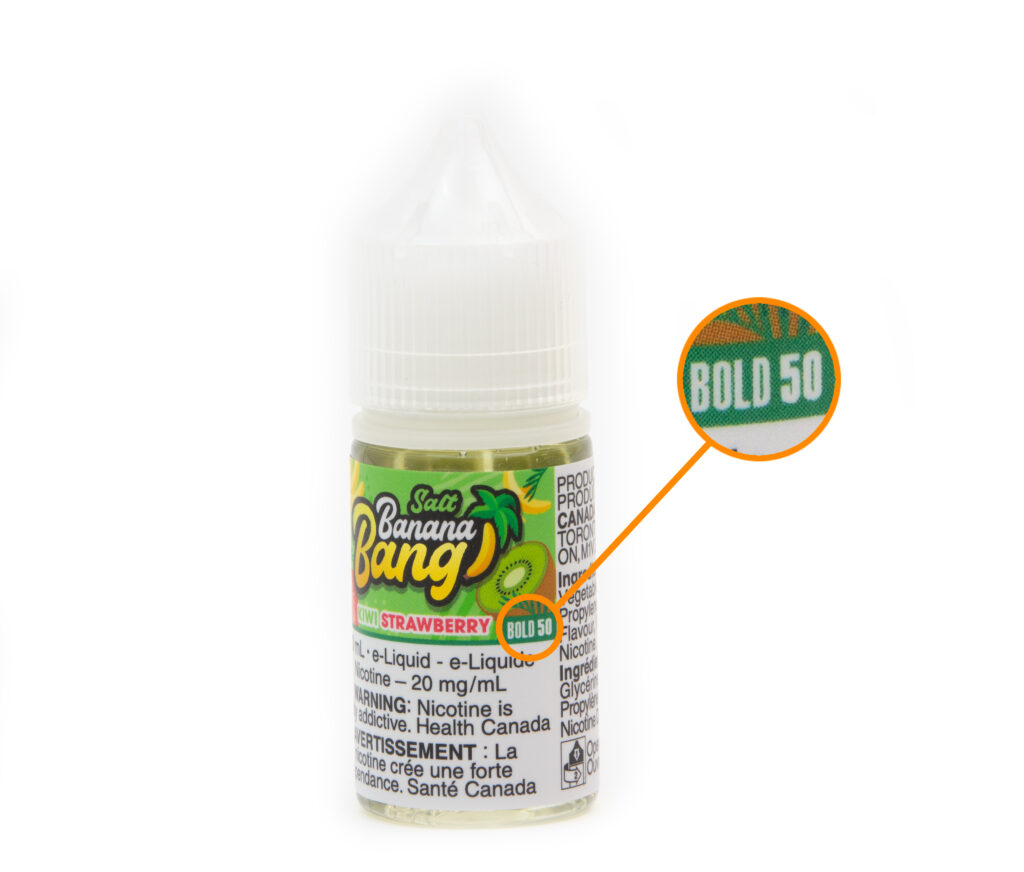 Notice that the label states the nicotine level as 20mg/mL. However the marking on the right indicates that this a BOLD50 e-liquid.
Yes disposable vapes such as Ghost Vapor, ALLO Vapor as well as STLTH pods are available in the new strengths.
Every brand has their own name for this new nicotine blend. In the case of ENVI and ALLO Vapor this nicotine is called HIT.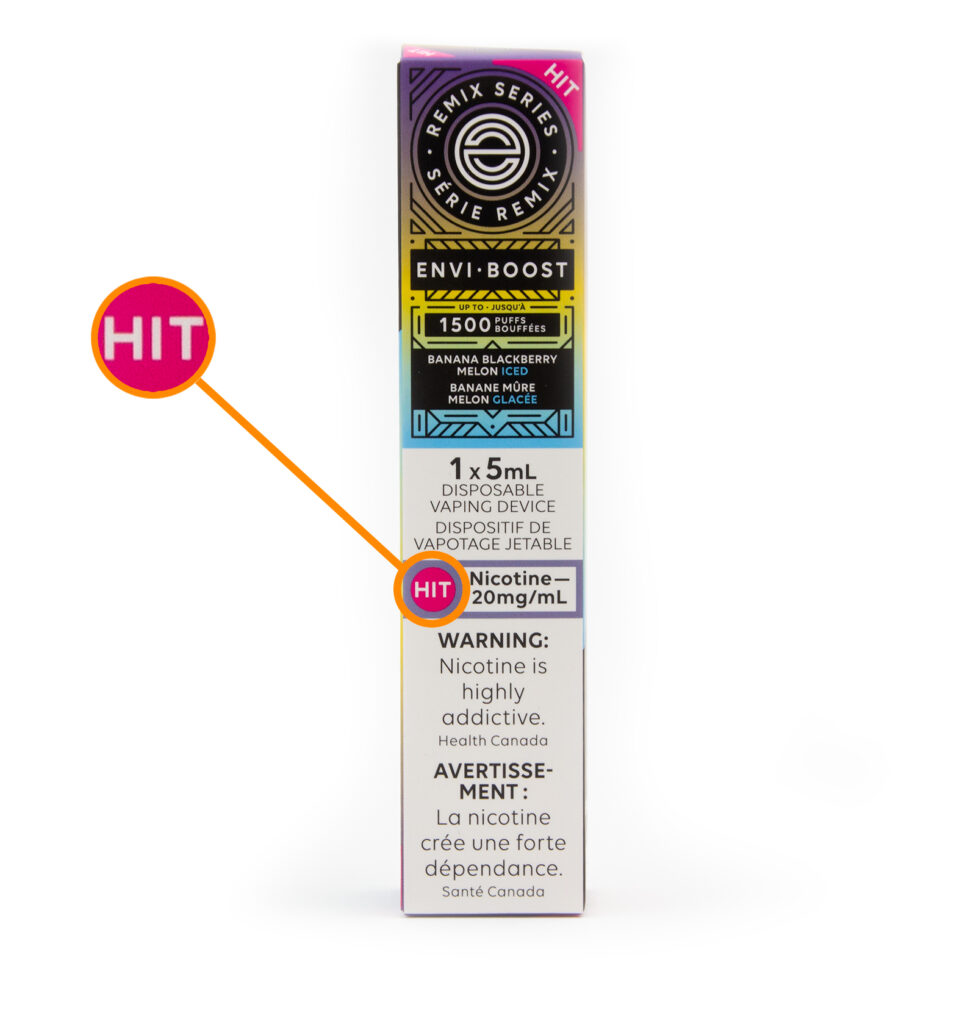 What products are available in BOLD, HIT or Max?
More manufacturers are starting to produce their own formulations of this special nicotine blend. At this time there are plenty of e-liquids, STLTH pods and disposable vapes available. Check out the table below to see if your favorite brand is available in the new strength!