Description
Voopoo Argus Pod Kit is the first pod device in the Voopoo Argus Series.
Constructed from fancy leather and durable zinc alloy producing a sophisticated yet rugged device for everyday use.
The Argus Pod Kit is capable of 20W power output and ITO atomization technology.
A built-in 800mAh battery supports the power output for a more stable and flavorful vaping experience.
Equipped with the GENE.A1 12 chipset providing its users 6 safety protection features.
The Argus Pod Kit is a draw activated device with a 2.0mL side-fill Argus Replacement Pod.
The replacement pods are designed with 4 air inlets to further customize your vaping experience to your needs.
Included in this kit are (2) Voopoo Argus Replacement Pods:
0.7ohm VooPoo Argus Pro Replacement Pod ( for RDL vaping )
1.2ohm VooPoo Argus Pro Replacement Pod ( for MTL vaping )
You will also find a 0.69″ OLED screen display where you can adjust power wattage, view battery level, and power modes.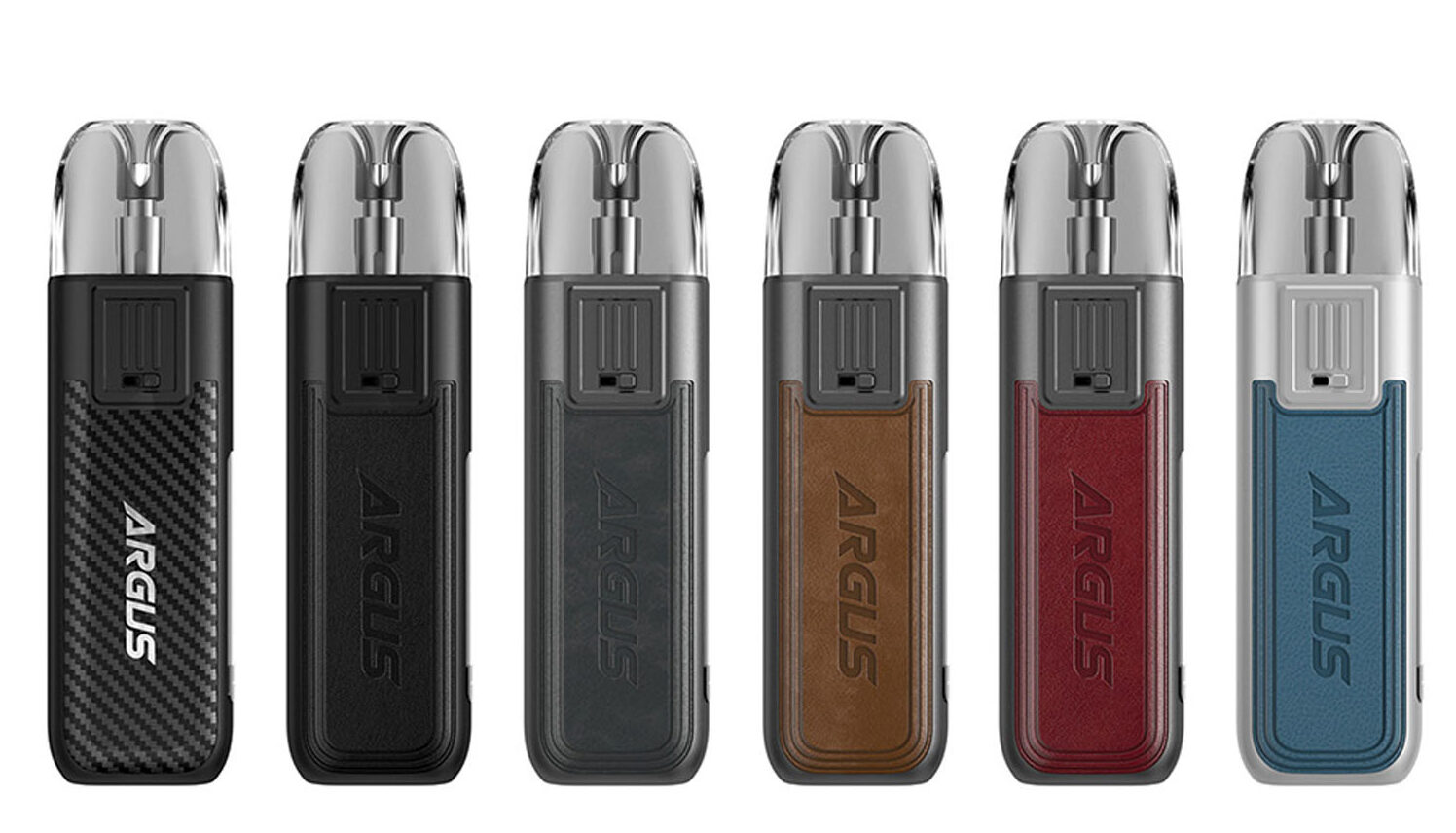 Voopoo Argus Pod Kit Specifications:
Power: 20W Max Output
Battery: 800mAh Internal Battery
Pod Capacity: 2mL
Filling: Side-fill System
Airflow: Adjustable, 4 Air Inlets
Chipset: GENE.AI 1.2
What's in the box:
1 x Voopoo Argus Pod Device
1 x 0.7ohm VooPoo Argus Pro Replacement Pod
1 x 1.2ohm VooPoo Argus Pro Replacement Pod
1 x User Manual
1 x Type-C Cable