Description
Uwell Yearn is a new pod system from UWELL featuring pre-filled pods (SOLD SEPARATELY). This compact pod vape delivers outstanding performance and portability. Weighing in at only 40 grams the Yearn is extremely light and pocket friendly!
The convenience of pre-filled pods and a draw activation sensor, keeps any kind of maintenance to a minimum. Simply attach the pod to the Yearn Device and vape away! No buttons, no messy e-liquid spills!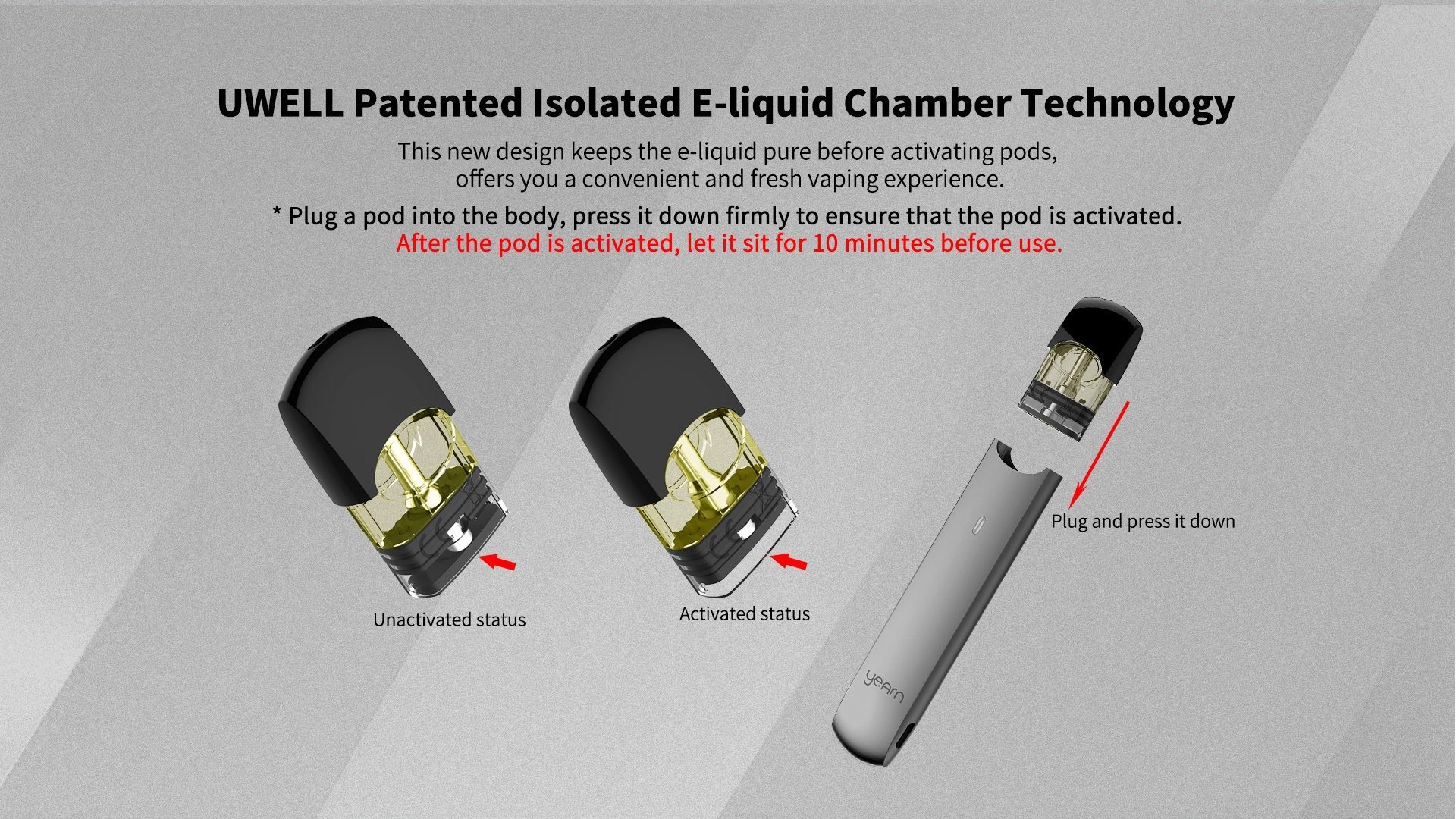 Much like the open pod Caliburn, the Uwell Yearn is definitely a performer. Featuring a 1.4ohm resistance coil inside the pod to deliver 11 watts of power. Meanwhile the 1.5mL pre-filled e-liquid capacity is available in 20mg and 50mg of Nicotine Salt. In addition to this, the Yearn features a side micro-usb charging port used to recharge the 370mAh battery.
The superior design of the airway utilizes restriction of air-flow comparable to the traditional cigarette. In combination with the Pro-FOCS Flavor Testing Technology which controls and manages the heating temperature which leaves you satisfied with every draw you take.
Uwell Yearn Features:
Ultra Portable Design
Pre-Filled Pods (1.5mL Capacity) (SOLD SEPARATELY)
Draw Activated
Salt Nicotine Based
Transparent Pod Window
Pro-FOCS Technology
Safety Features:
Short Circuit Protection
Low Power Indicator
Vaping Overtime Indicator
Yearn Specifications:
Dimensions: 86.7 * 20.2 * 10.4mm
Weight: 40.7 Grams
Pod Capacity: 1.5mL
1.4ohm Coil
370mAh Internal Battery
Micro-USB Charging Port
What's in the box:
1 Uwell Yearn Body
Micro USB Cable
User Manual