Description
Aspire Zelos X Starter Kit is another successful addition to Aspire Vape's Zelos Series.
A successor to the world-known Zelos 3 Kit, the Zelos  Kit provides its users with Xtra versatility, Xtra functionality, and Xtra UI.
Powered by a single 18650 battery (sold separately), this powerful and ergonomic device is capable of up to 80W power wattage, and can pair with any 510 tanks.
It is equipped with the Smart ASP Chipset that offers multiple power modes and protection for its users.
Intergrated with the latest smart ASP chipset, it fully supports multiple output settings: WATT/VOLTAGE/BYPASS/TC/TCR/CPS.
The 0.96″TFT screen features are: 5 output modes, brightness adjustor, and puff counter.
Included in this exceptional kit is the Aspire Nautilus 3 Tank 22MM version, capable of up to 3mL of e-liquid and known for its versatility.
Offering precise airflow and intense flavor through 7 airflow configurations ranging from 3.0mm to 0.8mm to suit your style.
It provides premium MTL Vaping experience for its users backing it up with extremely flavorful vapor and easy top slide-to-fill system.
Equipped with an innovative press fit coil installation to ensure convenience with the Nautilus 3 Tank.
An all new shut-off valve is integrated into the tank to prevent e-liquid from going into the coil chamber when replacing coils.
For your coil options, Aspire made the Nautilus 3 22MM Tank compatible with ALL Nautilus Coil Series. Included in this kit are the following coils:
0.3ohm Nautilus Coil – best for Direct Lung Vaping
1.0ohm Nautilus Coil – best for MTL Vaping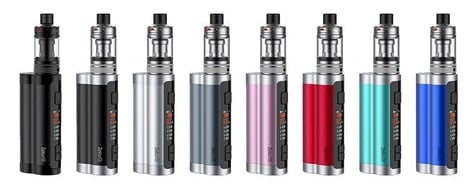 Aspire Zelos X Starter Kit Specifications:
1 x Zelos X Mod Device
1 x Nautilus 3 Tank 22mm Version (3mL Capacity)
1 x 1.0ohm Nautilus 2 Mesh Coil
1 x 0.3ohm Nautilus 2 Mesh Coil
1 x Spare Glass Tube
1 x 510 Drip Tio (spare)
1 x User Manual
1 x O-rings Pack
1 x Type-C Cable