Description
VooPoo Find S Kit is an ultra stylish 120 watt vape kit paired with the 5mL Uforce T2 Tank. Utilizing a large 4400mAh internal battery for longevity and convenience!
The stylish design of the FIND S features smooth rounded corners for an ultra comfortable feel and grip. Meanwhile this beauty is powered by the intelligent GENE.FAN Chip that is capable of producing 120 watts of power and a lightning fast response time of 0.01s.
Moreover this kit includes VooPoo's Uforce T2 Tank which is specifically optimized great flavor and vapor production. It is also compatible with all UFORCE Coils.
FIT Mode

The intelligent fit mode on the FIND S is designed to give you simple control of saving your flavor, vapor and battery presets, and easily switching between your favorite modes.
VooPoo FIND S Kit Features:
Lightweight Ergonomic Design
Stylish Appearance
High Efficiency Internal Battery
Compatible with all UFORCE Coils
Easy Operation
GENE FAN Chip
FIT Mode
Device Specifications:
Weight: 129 grams
Power Output: 5W – 120W
Output Voltage: 0V – 7.5V
Output Current: 0A – 40A
4400mAh Battery
Resistance Range: 0.05 ohm
Temperature Range: 100-315 C/200-600F
Firmware Upgrade
What's in the box: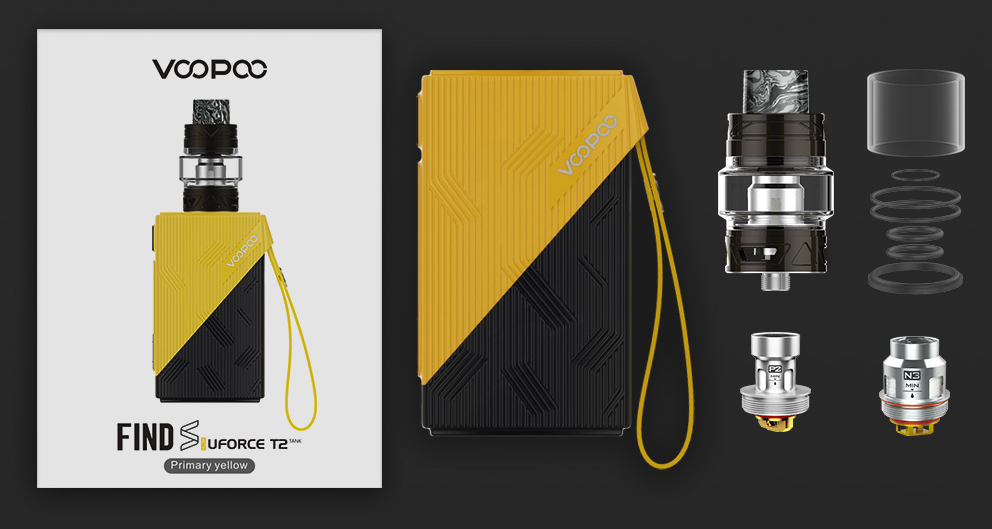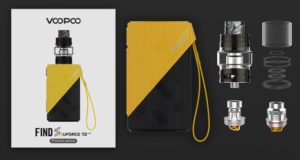 FIND S 120W Mod
UFORCE T2 Tank (5mL)
UFORCE P2 Coil
UFORCE N3 Coil
Glass Tube (3.5mL
Sealing O-Ring x 6
USB Charging Cable
GENE Chip Card
User Manual
Warranty Card