Earn points for reviewing Uwell Nunchaku 2 Bubble Replacement Glass
Help fellow vapers choose the best product. Your opinion goes a long way. You will receive 10 Cloud Coins after each review which can be applied on your next purchase.
Description
Uwell Nunchaku 2 Replacement Glass is a 5mL bubble glass for the Nunchaku 2 Tank
Brand
Uwell
Uwell is a leading manufacturer of vape mods and tanks. It's one of the pioneers of todays vape industry, and it's most notable products are the legendary Uwell Crown Series sub-ohm tanks such as the – Crown, Crown II,
Crown III
and the latest the
Uwell Crown IV (4).
Check out Uwell's best products below: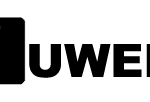 There are no reviews yet.