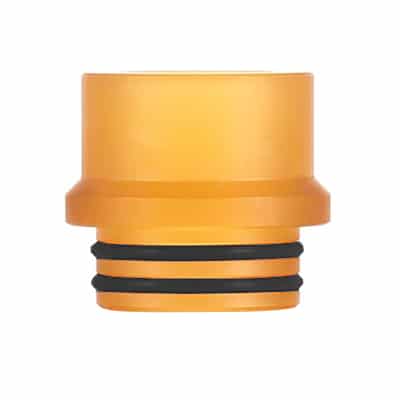 A high-quality, wide-bore 810 drip tip compatible with the TFV8, TFV12, and all other 810 standard tanks. Made from high-quality ULTEM material, this drip tip is incredibly heat-resistant and structurally sound. Perfect for high-wattage, sub-ohm tanks.
810 ULTEM Drip Tip has been discontinued
Looks like this product was discontinued, please check below for newer generations or alternative products.
Out of stock
Want to be notified when this product is back in stock?
Earn points for reviewing 810 ULTEM Drip Tip
Help fellow vapers choose the best product. Your opinion goes a long way. You will receive 10 Cloud Coins after each review which can be applied on your next purchase.