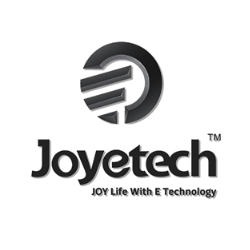 Joyetech is a pioneer in the vape industry. Founded in 2007, Joyetech quickly became worlds most popular brand for e-cigarettes. It's most popular devices like the EGO series became a staple, and the style everybody wanted to clone! Today Joyetech releases many popular starter kits, mods and tanks. Check out our selection of Joyetech products below:
Joyetech's Cubis QCS Replacement Coils, or the "Quick Change System" atomizers are built for flavour and longevity. Using a unique notched atomizer, you can easily replace the cotton when it burns, allowing for increased lifespan. At 0.25 Ω, this coil can fire between 30 – 55W mods, making it ideal for high power vaping. Keep in mind, if you plan to use these in the Joyetech AIO, these coils will drain your battery very quickly. Otherwise, if you have a dedicated mod with a standalone Cubis tank, these coils are perfect for a mid-high wattage experience.
Comes in packs of 5.
Earn points for reviewing Joyetech Cubis QCS Coils
Help fellow vapers choose the best product. Your opinion goes a long way. You will receive 10 Cloud Coins after each review which can be applied on your next purchase.
Additional information
Additional Information
Weight

40 g
Dimensions

12 × 4 × 3 cm
There are no reviews yet.