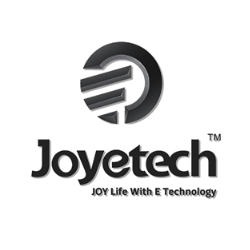 Joyetech is a pioneer in the vape industry. Founded in 2007, Joyetech quickly became worlds most popular brand for e-cigarettes. It's most popular devices like the EGO series became a staple, and the style everybody wanted to clone! Today Joyetech releases many popular starter kits, mods and tanks. Check out our selection of Joyetech products below:
Joyetech Cubis LVC replacement coils, or "liquid valve control" atomizers are the latest innovation in mouth-to-lung coil technology. Rated at 1.5 Ω, these coilheads are best vaped at 8 – 20W, providing a tight and satisfying MTL hit. The innovation comes in the form of an adjustable juice port; simply twist the base of the coil to change how much juice flows through the wicks. If you're getting spit-back, close the ports to decrease juice flow. And if you're getting dry hits, try opening up the ports all the way to facilitate faster wicking.
Available in packs of 5.
Earn points for reviewing Joyetech Cubis LVC Coils
Help fellow vapers choose the best product. Your opinion goes a long way. You will receive 10 Cloud Coins after each review which can be applied on your next purchase.
Additional information
Additional Information
Weight

40 g
Dimensions

12 × 4 × 2 cm
There are no reviews yet.