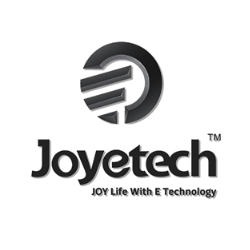 Joyetech is a pioneer in the vape industry. Founded in 2007, Joyetech quickly became worlds most popular brand for e-cigarettes. It's most popular devices like the EGO series became a staple, and the style everybody wanted to clone! Today Joyetech releases many popular starter kits, mods and tanks. Check out our selection of Joyetech products below:
Cubis BF (bottom-feeding) coils are Joyetech's latest innovation in coil technology. They are designed to be removable without draining your tank, making them one of the most convenient coil designs available. Available in several resistances, materials, and airflow sizes, Cubis coils can be used in a wide range of setups. The 1.0 ohm MTL coils are also compatible with the Joyetech eGo AIO.
FEATURES:
Compatible with Cubis tank and eGo AIO
Stainless steel wire
Organic cotton wick
Compatible with SS temperature control modes
Joyetech Cubis BF Coils has been discontinued
Looks like this product was discontinued, please check below for newer generations or alternative products.
Earn points for reviewing Joyetech Cubis BF Coils
Help fellow vapers choose the best product. Your opinion goes a long way. You will receive 10 Cloud Coins after each review which can be applied on your next purchase.
Additional information
Additional Information
Resistance
Weight

40 g
Dimensions

12 × 4 × 2 cm
There are no reviews yet.