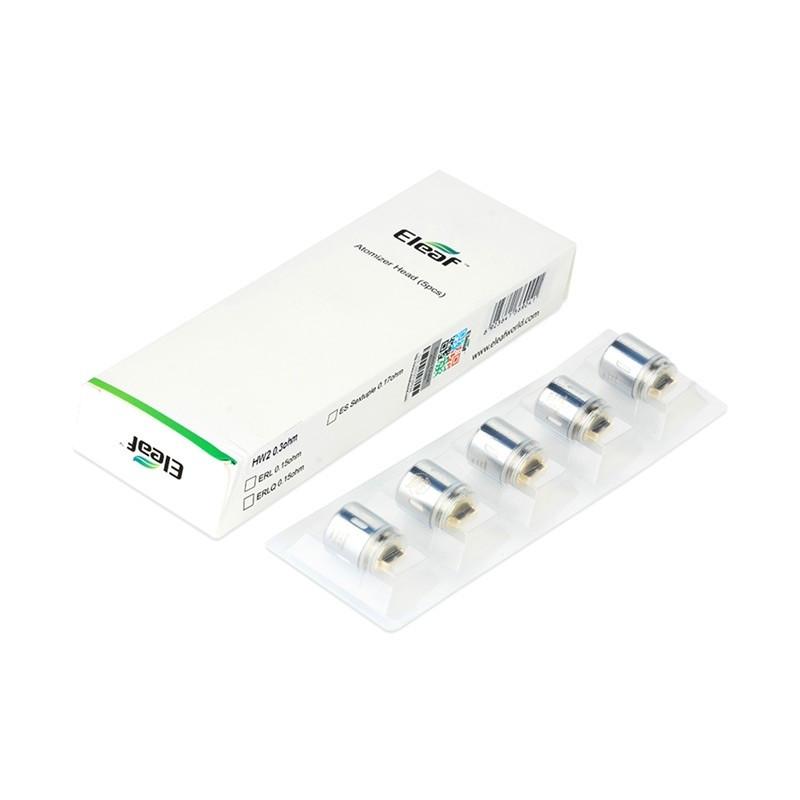 The Ello is easily Eleaf's best tank ever, and that's in large part due to the phenomenal coils. Eleaf's Ello replacement coilheads feature large diameter wraps, clean organic cotton, and 4 large juice ports for quick saturation. So dry hits become a rarity, and excellent flavour the norm.
Comes in a pack of 5.
ELEAF ELLO HW1 REPLACEMENT COIL FEATURES:
0.2 ohm resistance
40 – 80 watts
Excellent flavour
Organic cotton
Large juice-ports
Quick wicking
Moderate to high vapour production
Eleaf Ello HW Coils has been discontinued
Looks like this product was discontinued, please check below for newer generations or alternative products.
Earn points for reviewing Eleaf Ello HW Coils
Help fellow vapers choose the best product. Your opinion goes a long way. You will receive 10 Cloud Coins after each review which can be applied on your next purchase.
There are no reviews yet.