-28%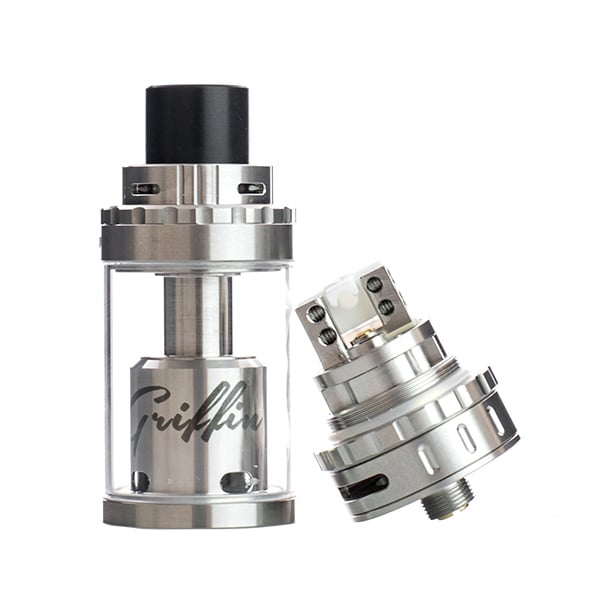 GeekVape Griffin 25 Top Air Flow Edition RTA
GeekVape Griffin 25 Top Air Flow Edition RTA
GeekVape's Griffin 25 Top Airflow Edition is without a doubt the best version of their popular RTA series. With the introduction of a secondary, top airflow port, this RTA is airier (and cooler) than ever. With a large velocity-style deck and a bottom kennedy-style airflow underneath your coils, building on the Griffin 25 is an absolute joy. Simply line your coil up to the airflow, wick, and fill. And with a giant 6 mL capacity, you won't have to be filling it too often, either.
Features:
Simple top-fill
Dual airflow design for a smoother, cooler vape
Large dual-post, velocity-style deck for easy building
Kennedy-style bottom airflow keeps your coils cool
Excellent flavour
Fantastic vapour production
High quality PEEK insulator made in the USA
Temperature and acid resistant Silica glass
Ceramic coil block included (for single-coil builds)
Includes:
Griffin 25 Top Airflow RTA
Spare o-rings
510 drip-tip adapter
Replacement glass
Allen key
Extra screws
2 x Ceramic blocks
Out of stock
Want to be notified when this product is back in stock?
Earn points for reviewing GeekVape Griffin 25 Top Air Flow Edition RTA
Help fellow vapers choose the best product. Your opinion goes a long way. You will receive 10 Cloud Coins after each review which can be applied on your next purchase.
There are no reviews yet.