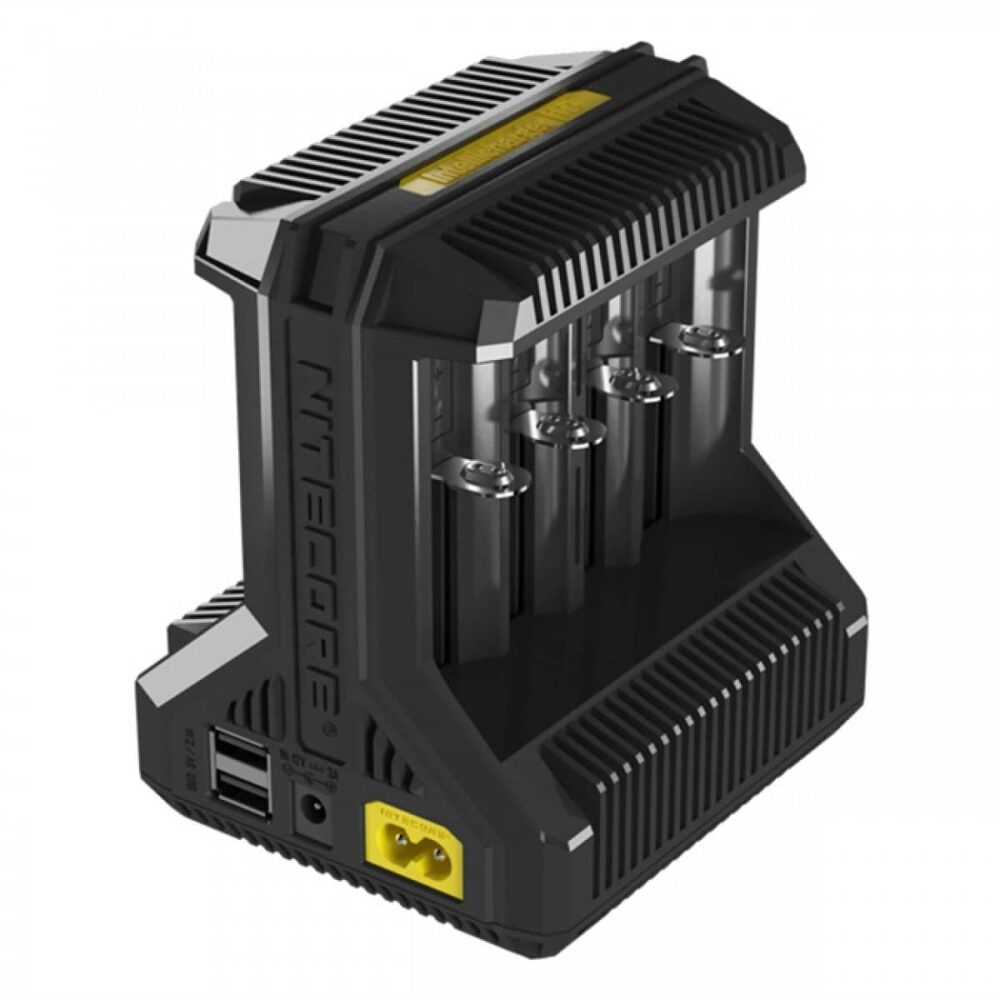 Nitecore i8 Intellicharger 8-bay Battery Charger
Nitecore i8 Intellicharger 8-bay Battery Charger
Nitecore's i8 is the first 8-bay battery charger from the prolific company. Long respected as the leader in charging technology, Nitecore has packed the i8 with all the latest safety features, 1.5 amp charging per slot, a new heating ventilation system, and a convenient compact design.
NITECORE I8 FEATURES:
Charges 8 batteries at once
Monitors all 8 slots independently for safety
Compatible with 30 battery sizes (including 18650, 26650, etc.)
Simple operation and charge level indicators
Automatic power-level detection
Automatic charging mode selection
Automatic charging stop upon full charge
Reverse polarity protection
Short-circuit protection
Max USB output 5V / 2.1 amp
New heat venting design
Nitecore i8 Intellicharger 8-bay Battery Charger has been discontinued
Looks like this product was discontinued, please check below for newer generations or alternative products.
Out of stock
Want to be notified when this product is back in stock?
Earn points for reviewing Nitecore i8 Intellicharger 8-bay Battery Charger
Help fellow vapers choose the best product. Your opinion goes a long way. You will receive 10 Cloud Coins after each review which can be applied on your next purchase.