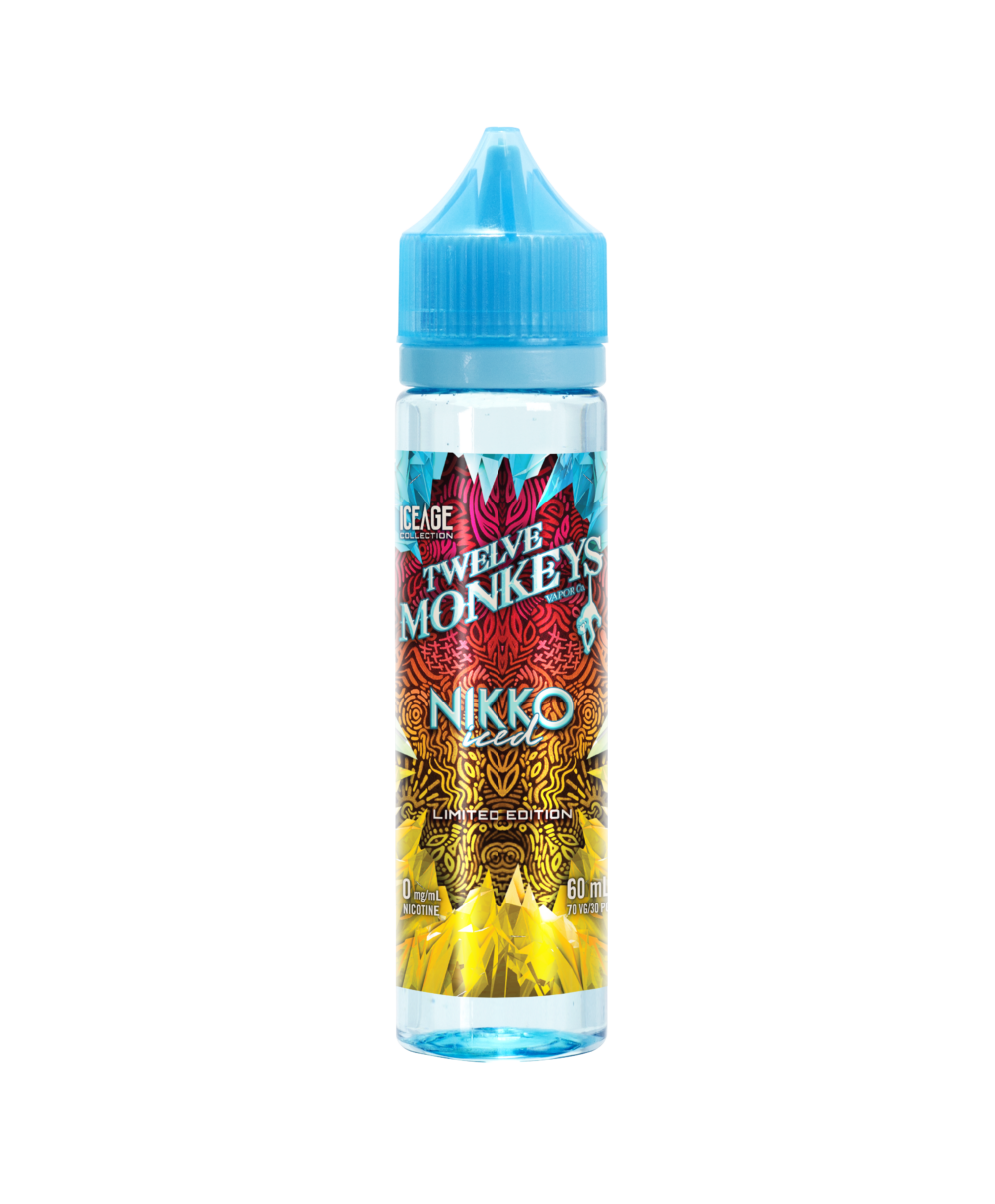 Nikko Iced – Twelve Monkeys (60 mL)
Nikko Iced – Twelve Monkeys (60 mL)
Nikko Iced – Twelve Monkeys (60 mL) has been discontinued
Looks like this product was discontinued, please check below for newer generations or alternative products.
Earn points for reviewing Nikko Iced – Twelve Monkeys (60 mL)
Help fellow vapers choose the best product. Your opinion goes a long way. You will receive 10 Cloud Coins after each review which can be applied on your next purchase.
Description
Watermelon and lemonade with crushed ice
VG to PG Ratio: 65/35
Brand
Twelve Monkeys

Twelve Monkeys is an award winning Canadian e-liquid brand since  producer of impeccable quality and highly sought after ejuices. Striving to create amazing mouth watering vape liquids that are great for regular and rebuildable tanks. Check out our selection of Twelve Monkeys E-Juices.

There are no reviews yet.