In this article we will focus on a few tips every Caliburn owner should know. I will add an index table just below this paragraph, so you can skip to specific tips!
So you finally got your hands on what seems to be the most popular open pod system on the market today, the Uwell Caliburn. Look, this is definitely the best selling pod vape in 2019 so far, and for many good reasons. 
We won't be getting into those reasons in this article, as the very reason you have this sexy pod system is probably because you've spent the better part of your day watching reviews and stuff.
We've had quite a few people come back to us thinking their Caliburn is broken! So we're going to clear some things up.
On the the guide, shall we?
How to attach the pod, properly
This is fairly common, however it's usually the same solution everytime. The Caliburn uses a two step latching system.
The pod is pulled in by two magnets, but still requires an extra click to fully snap it in place.
Put the pod in the device

Push the pod in until you hear/feel a click
Now after using and abusing this device for the past few months, I no longer feel or hear the click as much. Which is ok – as long as it works!
How to fix Dry Hits on the Caliburn
Caliburn has one of the longest life spans when it comes to pods. I am a heavy vaper, and I own many pod systems. These super pods last me around 13 days!
Never the less, I do get an occasional dry hit some time during my second week.
There are two ways you can extend the life of the pods.
Prime the Pod


Apply a few drops in to the center chimney – let it sit and absorb that juicy goodness!

Primer Puff


Pull out the pod, cover the bottom with your finger, pucker your lips and take some puffs.
This is another simple tip, however we have met a few people that vaped their pods dry.
Don't vape your pods dry!
Check the e-juice level – Either by looking through the side windows or by removing the pod
Make sure your liquid is above the engraved "MIN" line, which is just below the wicking port
General rule of thumb is to refill your pod when you notice it's half empty.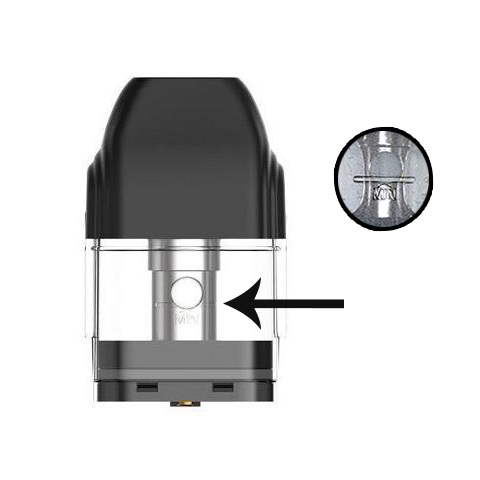 Aside from the Caliburn being a draw activated device, it also features manual firing using a button! You know, in case your sensor craps out, usually due to flooding.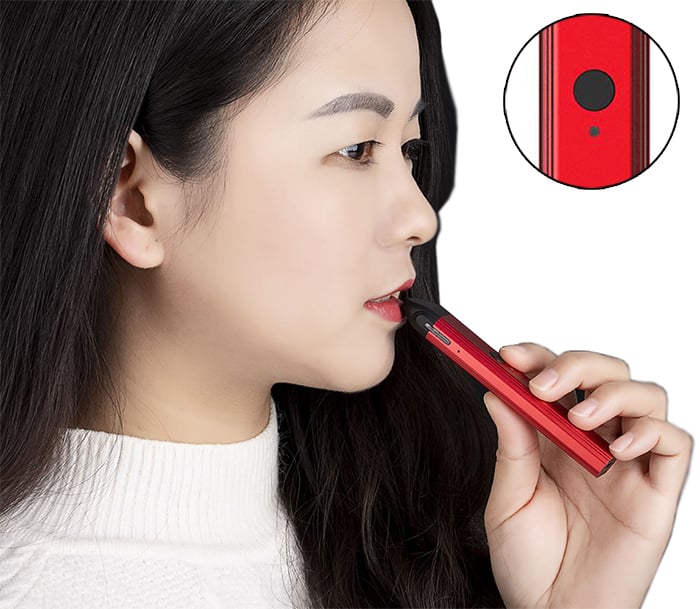 Simply press and hold the button while inhaling. Release the button when done!
How to clean the Caliburn
Sometimes you are trying to take a drag and notice that you are not getting any vapor. Don't worry, theres probably a fix for that!
Usually when your Caliburn is not producing any vapor – wether you are just inhaling or using the button, it is most likely flooded.
Remove the pod, and use a cotton swab to gently clean the bottom of the surface.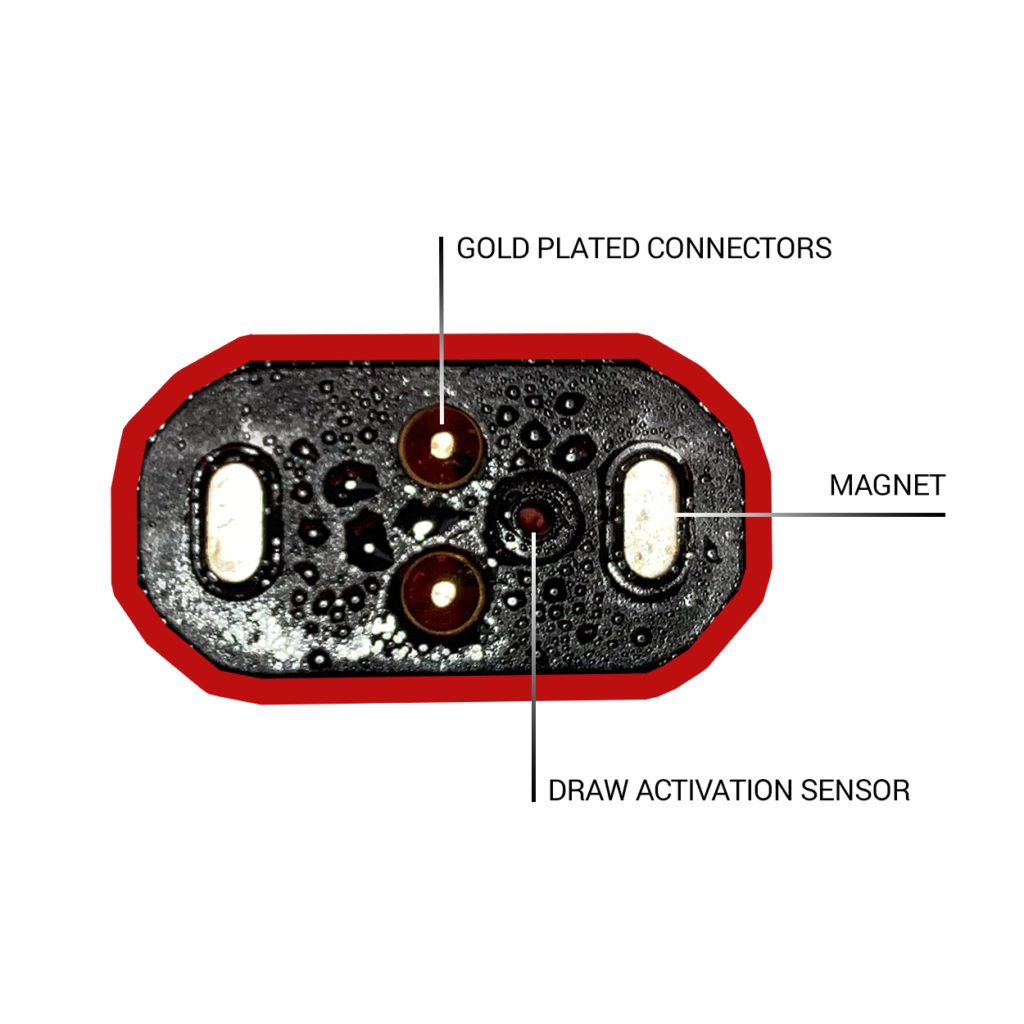 This will absorb the excess e-juice that may be blocking the draw sensor, and most likely solve the "no firing" issue. 
If you still get no vapor when taking a draw without pressing the button, you may have damaged the sensor. You're in luck though, as you can use the button to activate!
Hopefully this simple guide was helpful to you wether you just got your Caliburn, or have been enjoying it for the past little while! If you came across this page and you don't have this awesome pod system yet, I will do you a big favor, check it out below!