We're always on the hunt for ways to improve your shopping experience. Today, we're thrilled to unveil a new partnership that's set to revolutionize the way you receive and protect your orders. Say hello to Route – the ultimate package protection and tracking solution!
🎉 Why We're Excited About Route:
Peace of Mind with Every Order: With Route's package protection, gone are the days of fretting over lost, stolen, or damaged packages. Shop with peace of mind knowing that if anything happens to your order, Route's got you covered!

All Your Deliveries, One Screen: The Route App offers a dynamic visual tracking feature. Track all your online orders in one intuitive platform, regardless of where you shop. It's like having a personal delivery dashboard right at your fingertips.

A Greener Way to Ship: We're particularly proud of Route's commitment to the environment. With every purchase protected by Route, your shipment is also carbon neutral! It's a small step, but together, we're moving towards a greener, more sustainable future.
🌟 Benefits for Our VapeLoft Customers: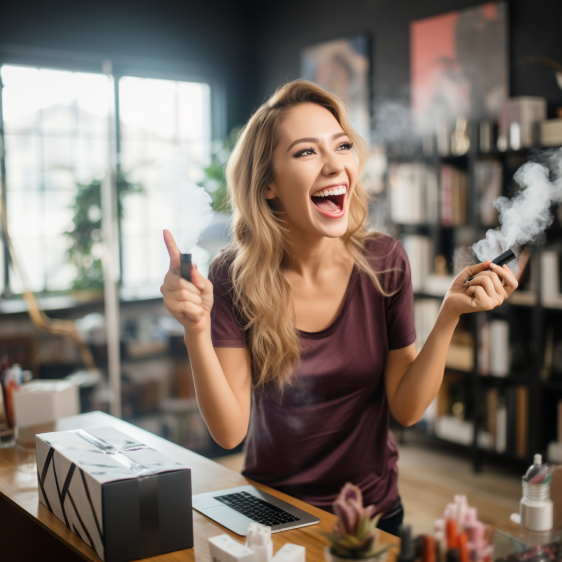 Simplified Claims Process: Accidents happen, but Route ensures they're just a minor hiccup. With an easy and user-friendly claims process, you can either get a refund or a replacement in no time.

Integrated Experience: Route seamlessly integrates with our VapeLoft checkout process, making it a breeze to opt-in for package protection. With just a click, secure your peace of mind!

Eco-Friendly Shipping: We all want to make a difference. Thanks to Route's carbon neutral shipping, every VapeLoft order you protect is also a step towards a more sustainable planet.
In the ever-evolving world of online shopping, we believe Route is the next big thing. We're excited to bring this to our VapeLoft community, ensuring that every order you place is not only protected but also contributes to a greener Earth.
Ready to experience the magic of Route? Start shopping with us today and embrace the future of protected, sustainable, and worry-free online shopping.
Cheers to safer, greener deliveries!
Your VapeLoft Team. 💨🌱