We are excited to announce that we have partnered up with DHL Express Worldwide to offer great shipping rates for your favorite Vape Juice, Pod Vapes and Disposable Vapes to our customers in the following countries Australia, Japan, United Kingdom and all of Europe*
Why choose DHL over other methods?
I am sure most of you already know and have received multiple parcels shipped by DHL. It's fast, really fast. For instance a package shipped from our facility in Toronto, Ontario only takes 3 business days to arrive to our customers in WUERZBURG, Germany.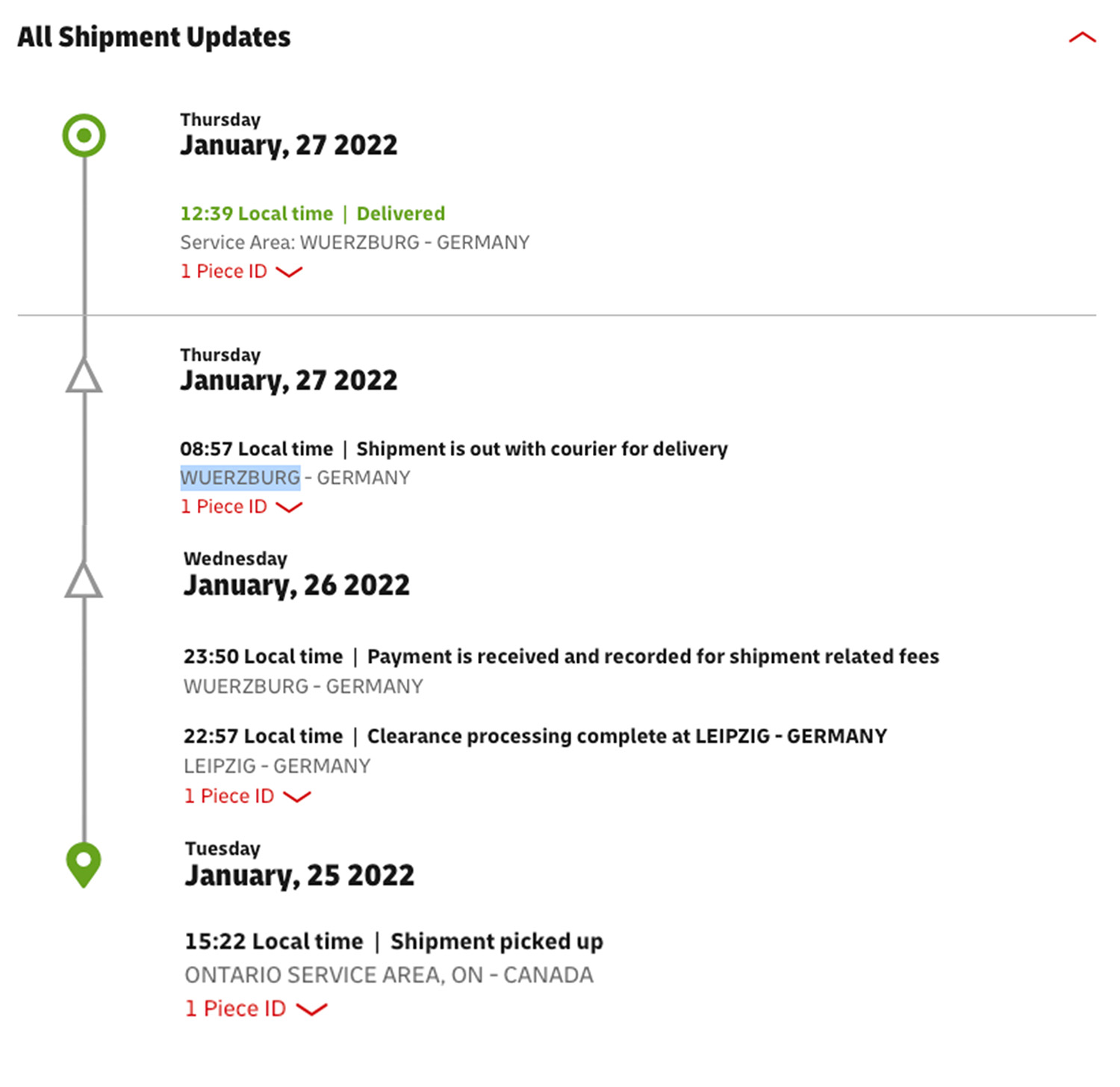 How do I get my vape stuff shipped with DHL?
If you are located in the countries we mentioned or anywhere else outside of North America, you will see this option at checkout
Add your items to cart
Head over to checkout
Fill in your address details and continue to the shipping method
Yes, we offer the best DHL Express rates in Canada! Standard DHL Express rates usually cost more than $100 when shipping from North America to countries across the ocean. Don't believe us? Checkout the official DHL Express rate calculator here. 
We already checked it out and here is what DHL will charge a regular Joe to ship some vaping gear from Toronto to Germany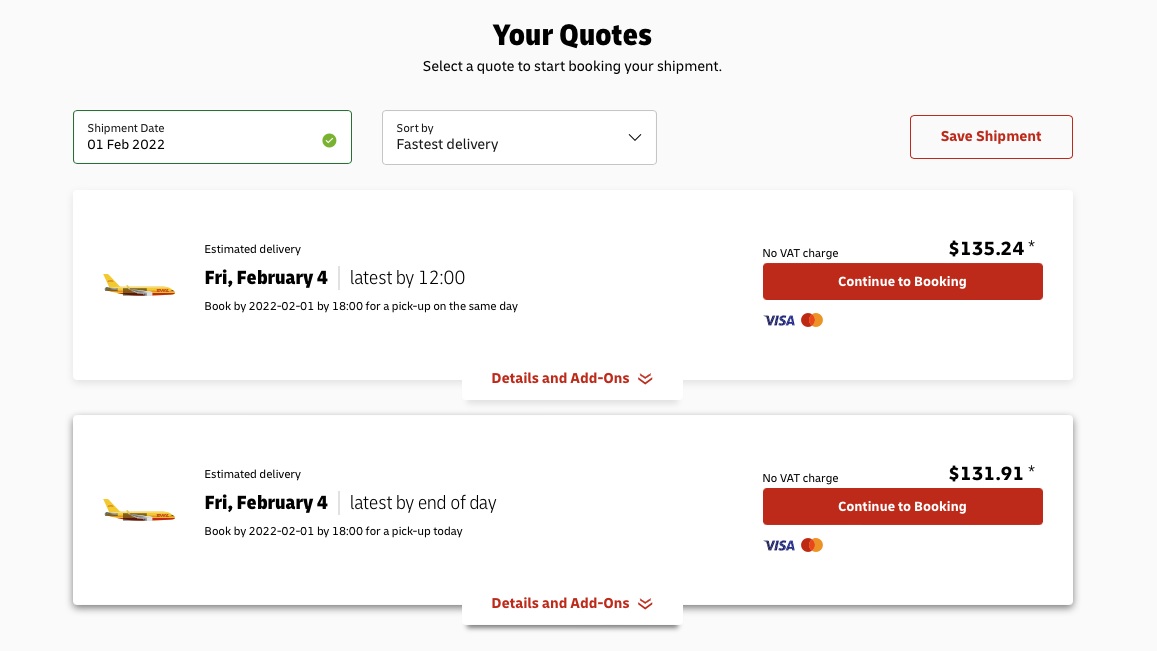 Our rate for the same destination in Germany is only $30! That's savings of over $100 for a 3 day service across the Atlantic!
Best selling Disposable Vapes